No matter the industry you work in, be it construction or cattle ranching, building relationships is an essential part of the job. One could say that people are the Return on Investment (ROI) of life. You get out of your relationships what you put into them. Therefore, it's vital to take the time to truly be present in your conversations, take notice of the details, and be relatable.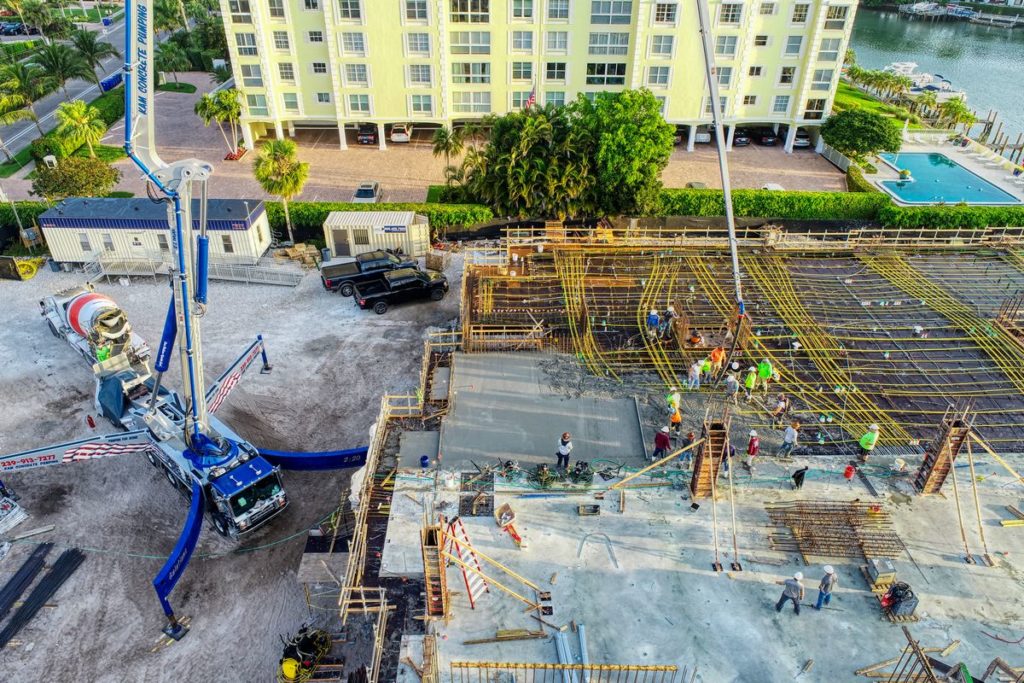 First, the goal of any successful contractor is to form a long-term relationship with successful subcontractors. If a contractor can find a dependable subcontractor that performs quality work, they will probably hire them again because of that quality. 
Therefore, when building long-term business relationships it's important to realize that they take time. It takes time to establish a rapport, to build trust, and finally to get familiar with each other's work style and communication. It takes time to show the quality and consistency of your work. If that feels like work, then focus on building relationships one project at a time. Before you know it, you'll have a network of people who rely on you.
The foundation of any relationship, whether in the construction industry or not, is trust. However, to build trust, you have to be able to listen and be present in your conversations and dealing with others. Therefore, providing your full attention is a part of building trust.
If you're meeting with a client or subcontractor, put your phone down and focus on where you are, not on your emails or social media. For example, with meetings being held online via Zoom, you may be tempted to zone out a bit, especially if it's not a one-on-one conversation. Resist the temptation and stay fully present on the video call. Remove distractions from your workspace, close the door to avoid interruptions, and put yourself fully in the conversation.
Additionally, follow through with whatever you have promised. If you say you're going to send over details needed for a project, do it. Whatever you say you're going to do, follow through. This is essential for growing trust. If you never follow through with your word and are always apologizing for your lapses, your relationships will plateau quickly. Once the other party recognizes that they can trust you, you're more likely to continue working together in the future.
Communication is another key to all relationships. That is, if you have a question, ask it. Don't assume. On the other hand, be aware. If you feel a client may have questions that they're not asking, try to anticipate what they might want to know and either ask the question or provide the answer yourself. This will help continue your dialogue and also helps build trust.
If there is an issue with work that a subcontractor is doing, bring it to their attention in a professional manner. The adage of "do unto others as you'd have done unto you" is especially true in relationship building. Be clear on your expectations and encourage the other party to be clear on theirs. If you're not clear, this opens up the potential for misunderstandings that could cost you both time and money.
Don't Be Afraid
To Network
You can never form too many relationships in business. Although there are traditional ways to network, such as attending trade shows, conferences, or networking at the job site, business networking has increasingly moved online. Via the internet, you can join hangouts and group video calls to mingle with other tech-savvy business owners.
Accordingly, you can use social networking sites such as LinkedIn to reconnect with old acquaintances and build relationships with new ones. Even Facebook has groups for those who work in the construction industry.
One thing is certain: if you are going to network online for business reasons, you need to keep your online presence clean and professional. If you're trying to network on social media, other users will more than likely visit your profile page and view your history. Never post anything on social media that you wouldn't want a potential client to see.
Last, a mix of both online and offline communication and networking is key to success in relationship building. If you've established a relationship online, find ways that you can turn your relationship into an offline working relationship that can be profitable for you both. 
Market your
construction company
Have you recently started a construction company? Maybe you are part of an established company. If you are looking to increase your brand visibility, we would love to help you. Our team has decades of experience in numerous marketing disciplines. From web design and writing, media and content creation, SEO and analytics, and construction we have experience with it all.
We are passionate about delivering results to our clients. Therefore, we love helping them increase sales and empower their teams. Our marketing helps clients generate sales, hire employees, inspire current employees, and shape their brand image.