New Generations are
Rising into Construction
Construction company owners are passing on their companies to a younger generation and construction companies are also hiring younger workers. Because of this, the construction industry is beginning to change and will continue to change as more and more younger workers and younger management begin to take over.
How All Generations Can
Grow This Industry Together
Better Together
Across all industries, we are beginning to see a blend of generations working together. In fact, there could be as many as five generations working together on a single job site. From Traditionalists to Baby Boomers, to Generation X, to Millennials, and even to Generation Z. It's important to acknowledge that each generation has been influenced by different circumstances, attitudes, and values, which can have an influence on their skillsets.
Fresh Skills From Fresh Workers
While the younger generations rely heavily on technology, the older generations may not be familiar with or know how to use technology. However, each generation brings valuable characteristics to the industry. For example, Traditionalists tend to have a great work ethic, Millennials tend to excel with technology, Baby Boomers tend to be confident and independent, while Generation Z tends to be great at thinking out-of-the-box.
Each of these character traits is useful in various applications on the job. Create a culture of inclusion and resist the urge to stereotype by age in a negative way. Instead, teach your crew to respect the skill and traits that each generation contributes to the overall team. Working together, you can accomplish great things.
Incorporate Technology
Technology is embedded into our culture at this point, and it's important for all industries to embrace it. The construction industry has benefited from the use of technology in numerous ways. As younger workers begin to enter the construction industry, there will no doubt be more technology introduced, but better technology also needs to be used to attract younger workers and younger clients.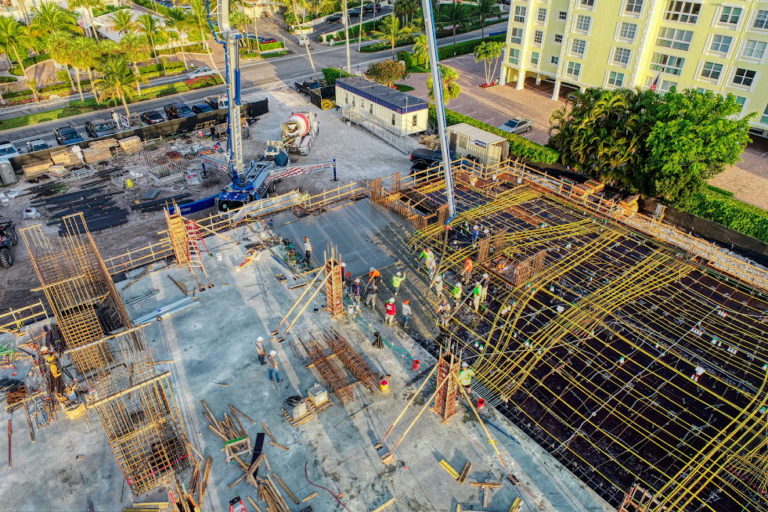 Marketing
When the younger generation is looking for a new employer, deciding which product to buy, or even looking for a construction company, they will Google before doing anything else. Because of this, it's important that construction companies have a website with Search Engine Optimization (SEO) driven content so that when a person Googles terms that apply to their industry, the results will include their company. Without a strong digital presence, you are missing out on potential leads and profits.
Marketing to Millennials, in particular, is especially important because they are projected to be 50% of the workforce by 2022 and 75% of the global workforce by 2025. Millennials have grown up with technology, so as The Generational Shift continues, all industries can expect more investment into technology. 
Technology As A Tool
Younger generations tend to gravitate towards jobs that use technology, simply because it is what they know. Because of this, there has been a labor shortage across the construction industry, but it doesn't have to be that way. The construction industry can begin to attract the younger generation by integrating technology into the work.
For example, drones are the perfect example of using technology in the construction industry. Not only do they speed up the process of land surveying, but they also reduce the amount of manpower needed on site. The results are highly accurate.
Better, Faster, Stronger
Not only that, but use technology to attract the younger generation through marketing. Have a streamlined website with high-quality images and videos. Invest in a marketing company that can effectively build your website to be fast and efficient. Technology is a tool that can be used in many different ways in the construction industry and as younger generations begin to enter the field, you can count on the technology being prioritized.
Each generation brings valuable characteristics to the industry. From great work ethic to new ways of thinking, each worker should be valued no matter which generation they are from. While focusing on your company culture, vision, and mission is often advisable for generating more sales, it is absolutely vital to attracting quality employees. 
Technology is embedded into our culture, meaning it is important for all industries to embrace it. Teach your crew to respect the skill and traits that each generation contributes to the overall team. Working together, you can accomplish great things.
Market your
construction company
Have you recently started a construction company? Maybe you are part of an established company. If you are looking to increase your brand visibility, we would love to help you. Our team has decades of experience in numerous marketing disciplines. From web design and writing, media and content creation, SEO and analytics, and construction we have experience with it all.
We are passionate about delivering results to our clients. We love helping them increase sales and empower their teams. Our marketing helps clients generate sales, hire employees, inspire current employees, and shape their brand image.